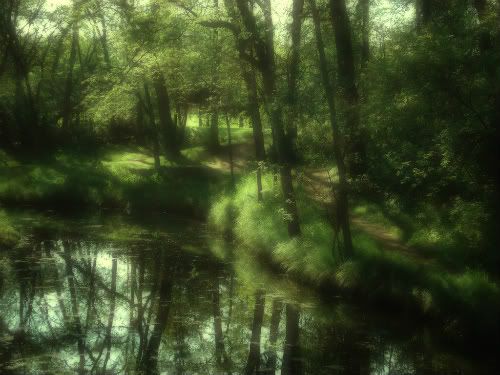 Merry meet reader! I had this wonderful idea that I would write about forests, because I love them, and Selene could write about the moon, because she loves Her. So then I began to write, and this is as far as I got. Lol. Unlike with my previous articles this isn't a subject I can just research online and re-write in order to internalise the information. This is a subject I have to reach for within, an experience I have to expose and explore. The reason why I love forests could never be found on Wikipedia or Google or even in a book. Its in my heart, and with good reason. The very best things are.
Let us begin. Forests, also known as woods, wolds, wealds, holts, friths or firths, are vast, open expanses of landscape covered with a colossal congregation of trees. Trees are one of my favourite peoples in all of existence, so it is natural that any place where they grow in abudance is a place I absolutely love. Not only are forests home of trees, but they are also home to most of my favourite animals and things such as owls, bats, frogs, wildcats, wolves, moss and mushrooms. Lastly they are home to another one of my favourite peoples - the faeries.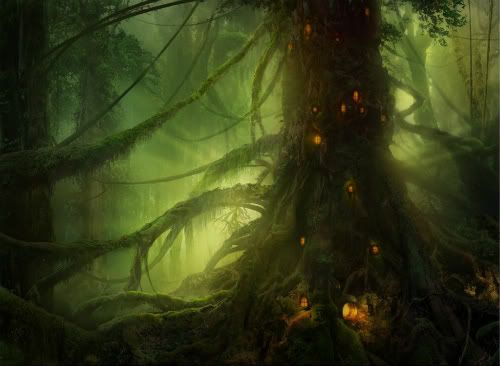 Let us begin at the top. At the top of Forest is canopy, formed by the crowns of trees; habitat, shade and protection from winds and storms to the many unique, living beings, both flora and fauna that reside in Forest; some of whom live solely in canopy, never touching the ground. Canopy is the diadem, the most regal layer of the forest, imperial and magnificent. Owl is most often found in old Forest with high, multi-layered canopy, large trees beautified with holes and cavities for habitats and open space below for Her to fly.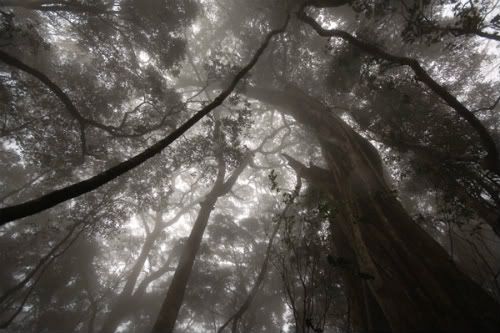 Hanging down from the canopy of forests are vines, climbing plants, hanging in tendrils and trails, a favourite way for the tree faeries and frogs to travel when they aren't flying, flitting and hopping about. The vines entwine between the thick trunks of the trees. The trunks of the trees are covered in moss. Mushrooms sprout, making beds of the moss. The frogs and the faeries frolick, making toadstools of the mushrooms. There are knots and knurls, gnarls and holes in the trees. It is in these that the bats and the gnomes reside.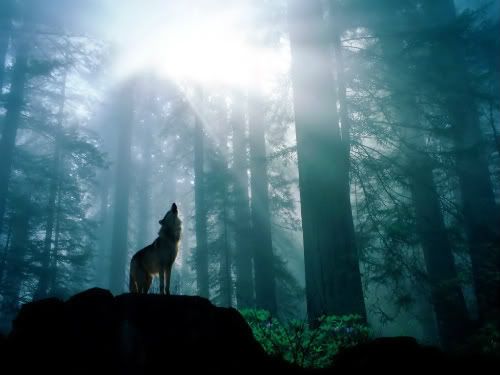 Wildcat sits up in the trees, cleaning her paws, squinting lazily in pale, dawn-dappled shade, only to shiver and hiss when Wolf throws back his head and howls at the moon waning. Moss - small, soft plants - grows close together, in clumps and mats, in dark, shady locations. Under canopy, they cover the forest floor. They do not have flowers or seeds, but their simple leaves cover thin, wiry stems. Magickal mushrooms, like hidden treasure, glow and shimmer in the shadow. Their fleshy, fungal, bioluminescent bodies composed of stem, polka-dot-speckled caps and connecting gills make perfect stools and beds for the faeries.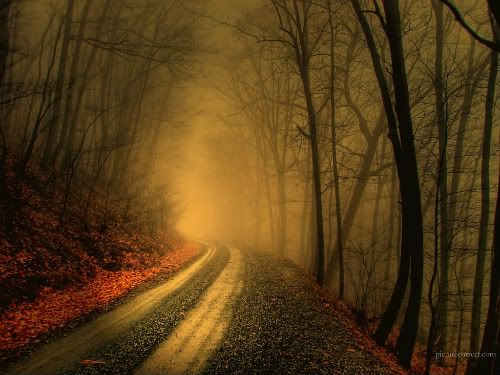 Tree hollows, cavities which have formed in the trunks and branches of trees, are found in the old ones here. The hollows of the trees are the features of the forest. They are the homes and habitats of myriad woodland creatures, organisms and wildlife species. Animals use hollows as both day time and night time dwellings, as well as sanctuaries for raising their young, feeding themselves and keeping warm in the cold. They hollow shop, searching for hollows with the perfect entrance ways, size and shape, depth and degree of warmth. Searching for home.
And this is what Forest is to me. Home. Somewhere here, in the haunting hoot of Owl, in the canopy-dappled moonlight and the verdant veil of vine, somewhere in the cheery whistling of tree frogs, in the knurly knots of gnome holes and the cool mossy hollows, somewhere in the purring and prowling of Wildcat, in the deep red, white-speckled caps of mushrooms and the piercing howl of Wolf, is my home. I know it can be dark. I know it can be daunting. I know it can be scary. I know it can be unknown. I also know it can be magickal and magnificent, beautiful enough to take the very breath from your soul, dreamy and full of wonder. I know; and this is why Forest will always be home in my heart. It is with good reason. The very best things are.
Brightly-spun breezes,
Faemore Lorei.